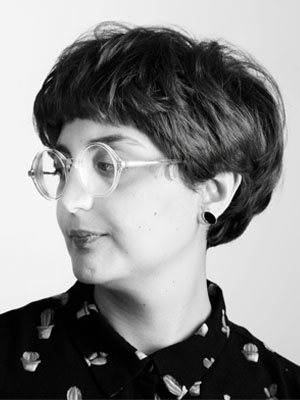 Name Surname: Angela Cassar

Country: Malta

City: Qrendi

Nationality: Maltese

Background:

Sector: Photography

Position: Owner / Photographer / Lecturer
At the age of 13 I had very low blood pressure and I fainted on a regular basis, however even at such a young age I was determined not to let this effect my life. I was an active member and later on a leader at a local youth association (ZAK), a ballet dancer with a local ballet school and an overall average teenager. At the age of 15 following an accident I lost my lower right limb, however I've never let this define who I am.Although this event was a life-changing experiences both for myself and my family, I felt blessed that I was always surrounded by people who loved me. Back home settling back into the routine I had left behind, I was never made to feel any different by my immediate family and close friends, having to contribute to chores, continue studying and all the other activities and commitments that are typical in the life of any other 15 year old. However, when confronted by acquaintances and people who never knew me, I was met with a different challenge. I realised that people started identifying me by my disability, this gave me an added challenge to surmount. While I always acknowledge that the prosthesis had become an essential part of my life, and admittedly an important asset, which would enable me to get on with my life, I strived not to be identified just for my ability.12 years later I define myself by being, a visual artist and entrepreneur, I have studied abroad and travelled widely for work, as a volunteer and on holiday. All my experiences have led me to where I am today by helping me to become a leader in what I do. I believe that anything that I set my mind to I can achieve. Photography has been a deciding factor in my life.
My interest in photography was not an immediate one; whilst exploring other fields of art throughout my studies, I came across the medium of photography and was instantly intrigued by the way the same image can instil a wide array of reactions from different individuals. When I started this journey I did not have a set plan on the path I wanted to follow in terms of career, however ever since I started different opportunities have presented themselves. My studies have presented me with several career opportunities, since my return to Malta I have been working as a freelance photographer, Part-time lecturer at MCAST and most recently as co-founder of Studio Solipsis.
Visual Artist
Photographer
Organised
Work well in a team
Administrator
Practical
Curator
Cheerful
Flexible
Resilient
I always found it hard to provide advice to other people, since I believe that every human has to find their own path to discover who they are and their true meaning on this planet. From a young age I always found it hard to dream and image what I wanted to become or what I want to do in the future, as the present was always more important to me. 10 years ago I would have not imagined being a lecturer, visual artist and co founder of a studio, but I got here by taking it one day at a time.